"How did you two meet?" is probably the most common question your friends and family may ask you. Technology has made a tremendous impact on our way of living, choices, and even our lovelife. Safe to say that the dating apps have made things quite easy to meet your love of your life. The ElitePartner dating app assists people to find their partner with ease. If you want to meet Austin singles on the same wave length join ElitePartner.com Here!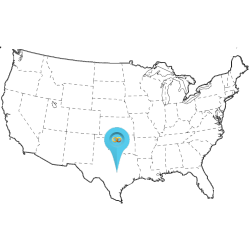 Best Romantic Things to Do in Austin
Austin, Texas, is by far one of the most romantic destinations in the United States. With its eccentric atmosphere, animated nightlife, and aesthetics surroundings, it certainly has plenty to offer for the couple who are looking to have a romantic getaway. Enjoy with your partner, to help you enrich your love connection with your partner; we have mentioned some most romantic dating spots in Austin. This city offers different experiences to couples, so explore and spend quality time with your sweetheart!
No doubt, Austin is well-known for its live music around the world, and the Continental Club is the leading live music destination in Austin. This unique and iconic venue was established in 1955 and still welcomes the music legends to perform. It is a relaxed and modest venue with a small stage, but even well-known and reputable around the world. This place introduces a famous singer Robert Plant to the world, and every night you can enjoy rock, swings, country, and blues. You can also play pinball with your partner at Pinballz that offers an extensive collection of classic machines of pinball and different arcade games. Play with your partner and win tickets to have a gift for your partner from the prize shop.
A well-known romantic dinner spot, Lenoir. This restaurant is famous because of its walls are decorated with traditional lace, space is reserved and quiet, and white furniture provides a soft background for delicate offerings. Lenoir offers something called "hot weather food" made with pure spices. The menu consists of four parts: country, land, sea, and dreams, and each description of the dishes contains only a list of ingredients such as "marinated fish with olive oil/chili aioli/wraps." Lenoir is also famous for its well-organized and personal wine list. The staff will suggest you drinks after knowing your taste. Enjoy red or white wines from France, Italy, Spain and many others.
The newly build craft studio has become an ideal place so far. Keep yourself and your partner busy while crafting things and make your hands like a child while painting. Enter the world of artistry or join a workshop to have a more organized craft experience. More importantly, they don't ask you to paint Mona Lisa, so there is no pressure to create beautiful works of art. Just do anything that makes you happy, and your partner laugh.
In the common definition of the term, Lady Bird Lake is not an actual lake, but rather the Colorado River, which flows a bit wider in the center of Austin. Now talk about the enjoyment this lake offers, you can enjoy with your partner on calm waters with a two-seater pedal boat. This pedal boat is designed as a unique huge white swan. In addition to laughter and great exercises, the plants along the coast and the tower of the city center offer a beautiful view in the background. When you visit at nighttime, you'll see the famous Austin bats flying in the sky.